GALLERY
THE HEART OF RYUKYU – KUTANI AKAE-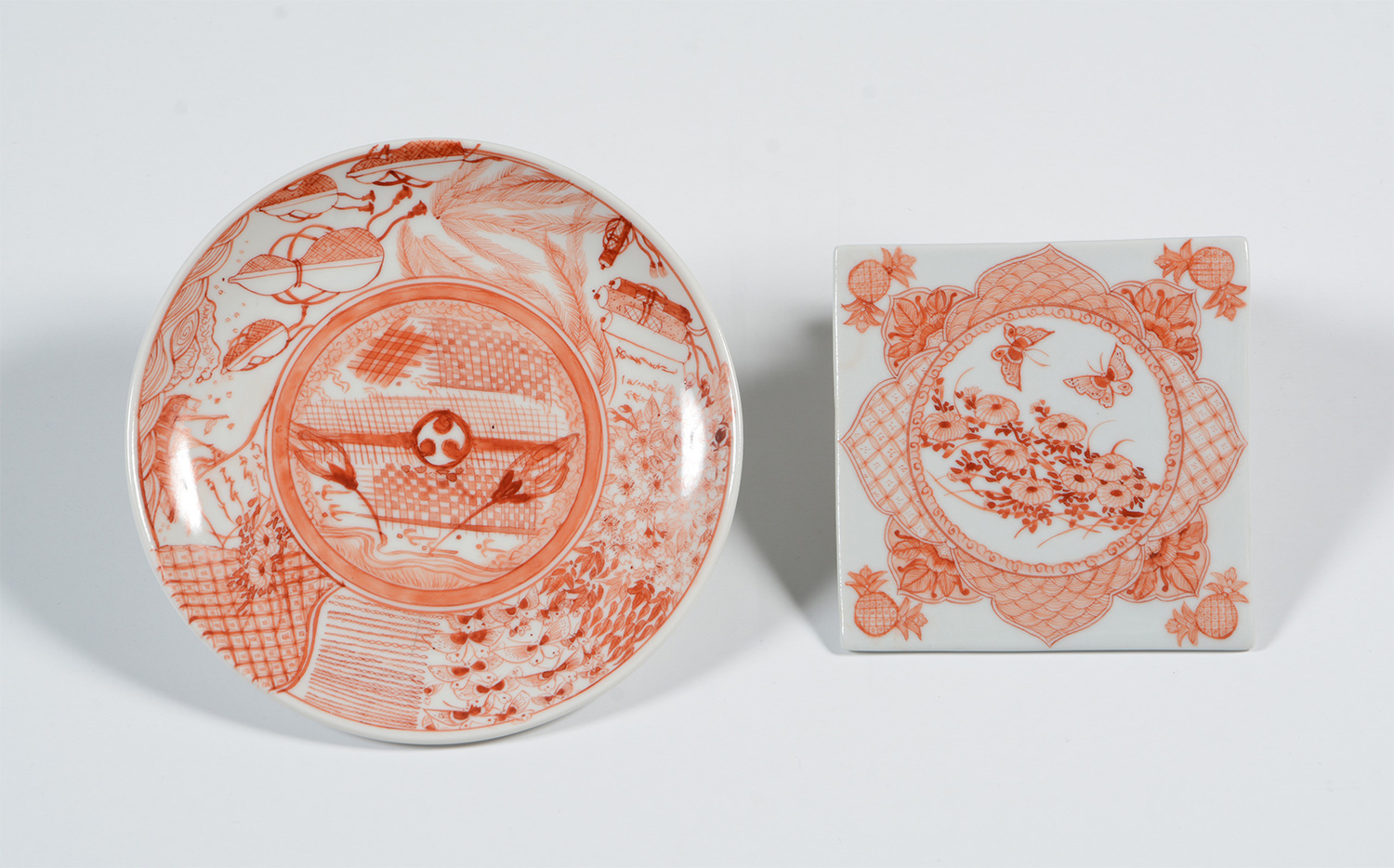 【2017 / Picture plate】
When I encountered a single pot in an antique shop in Kanazawa, I got to know of Professor Fukushima Takeyama, a leading expert in ceramic red painting.
I was drawn to his warm personality and talent, and I entered the world of a fine brush skill of red color.
I felt passion and blood toward the color of red that Professor Fukushima left behind, and suddenly wanted to express my hometown inside of me.
I used motifs of SHINKOUSEN (Ryukyu Kingdom Ship) and RYUUKA (Ryukyu Kingdom Poems) in the dish, which expressed my heart of Ryukyu.