GALLERY
OMOROSOUSHI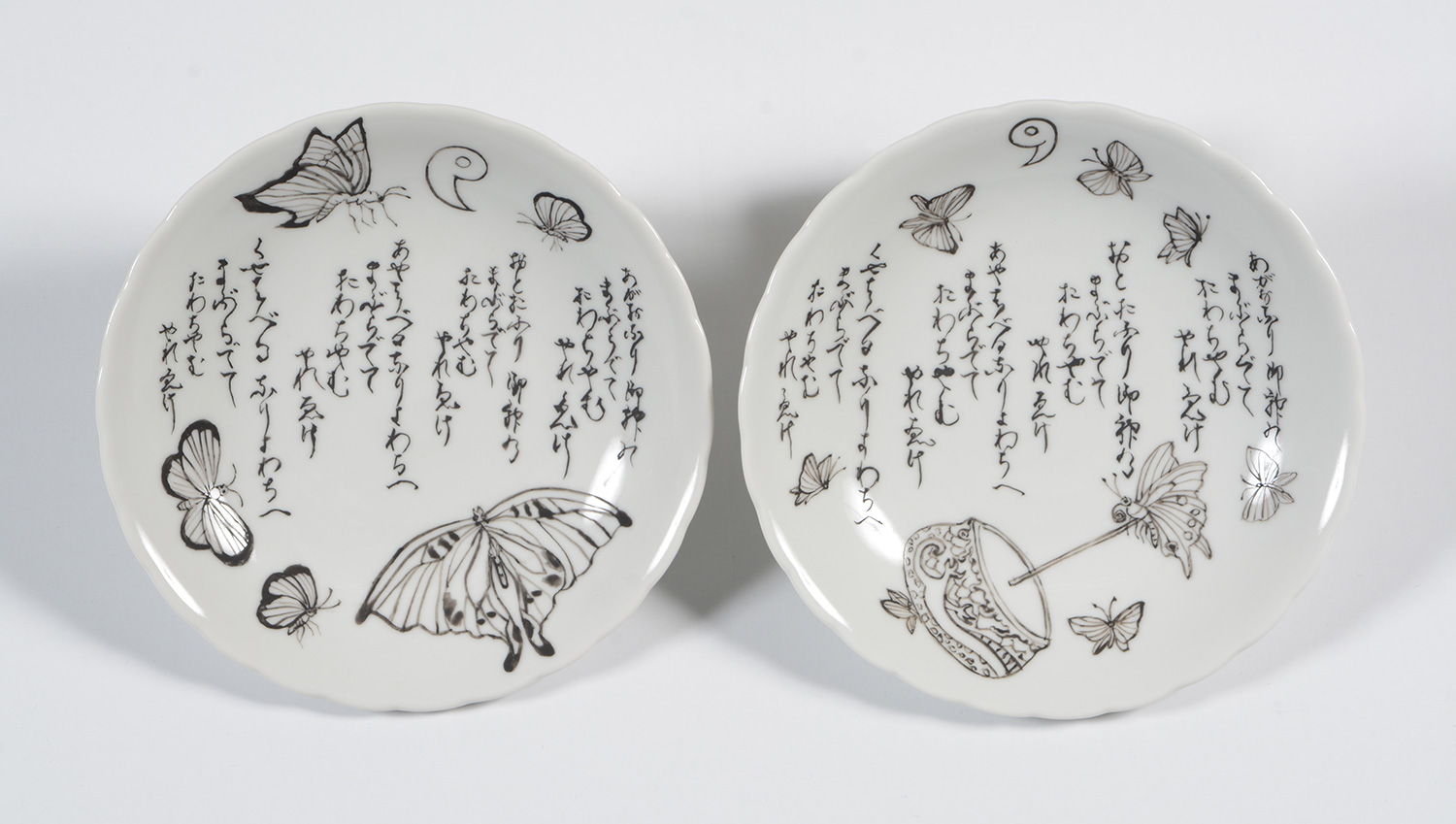 【2017 / Picture plate】
The poem collection of the Kingdom of the Ryukyu from 1531 to 1623.
Ryukyu poem of KIKOE OHKIMI who the highest goddess of the Ryukyu Kingdom is.
It is said that the WONARI GAMI (sister god) became a beautiful butterfly and guarded the voyage. In the folklore of the Ryukyu, butterflies, dragonflies, and birds are like changed objects of the soul, it is regarded as symbolic.