GALLERY
MYOUHOURENGEKYOU KANZENON BOSATSU FUMONPON DAI NIJYUGO -BRUSH FINE PRINT-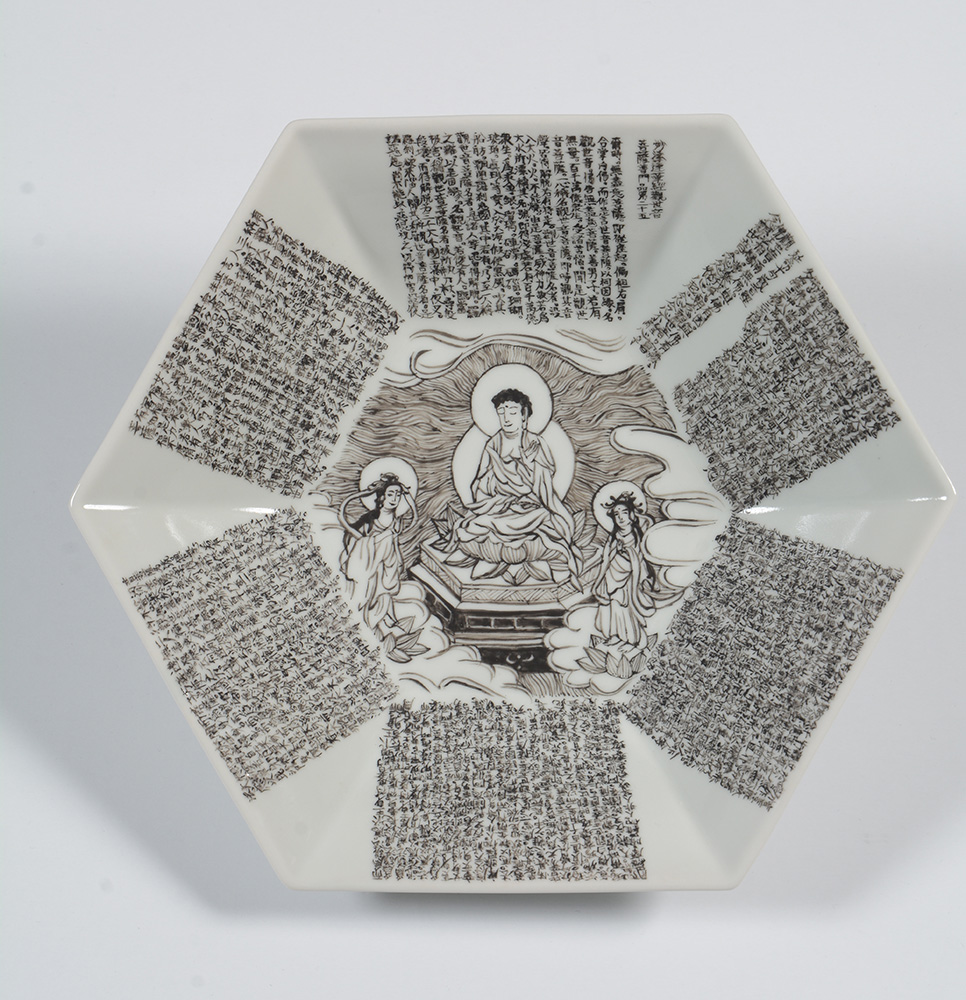 【2017 / Picture plate】
I found a wonderful work at an antique shop in Kanazawa, a sutra was written on a gorgeous golden bowl called TAMURA KINSEI.
I was shocked because the sutra was written with skill and delicacy, the presence of the one and only.
That gave me the desire to write Kannon sutra closely packed all over on the plate. It was a hard to write on an angled plate, so difficult that I thought I would dislocate my arm, but I became meditative and I was being able to taste a magical feeling.